Technical Centre for Cabinet Making
Wiseman has transformed their Experimental Factory into a fully functional Cabinet Making training centre, complete with CNC machinery and supporting equipment in the set-up of a traditional Cabinet Making workshop.
How to make a cabinet:
In addition to CNC machinery, the cell includes visual communication tools, SOP's, job sheets and safety measures and procedures.

Wiseman is now able to utilise this Cabinet Making Workshop in order to provide Certificate III in Cabinet Making and Certificate IV in Design of Kitchens, Bathrooms and Interior Spaces, which as evident in our Experimental Factory, work hand in hand.
How the Technical Centre for Cabinet Making is used by Wiseman Institute staff
Wiseman Institute is dedicated to professional development and continuous improvement. The Cabinet Making Workshop is used to train our educators in the use of the Cabinet Making Equipment. This allows our educators to keep up to date with the current trends and maintain our exceptional standard of training.
How the Technical Centre for Cabinet Making can benefit learners
The use of the Cabinet Making Workshop enables the learner to receive comprehensive training and develop foundation skills which will be further refined in their workplace. From ordering and receiving, and use of industry standard machinery, to incorporating components, hardware and the use of the software from the design aspect of kitchens, bathrooms and interior spaces, the Wiseman Cabinet Making Workshop enables learners to develop essential and industry recognised skills. This in return provides their employer with a knowledgeable and competent employees who are able to use these developed skills and further refine them in their workplace.
Machinery used in the Technical Centre for Cabinet Making
The current machinery available in our Cabinet Making Workshop consists of a CNC Router, Edgebander, Panel Saw and Power tools.
The use of this equipment enables learners to have access to the entire process of the very initial processes of the design and transferring of the designing software, to the final assembled product. The use of our Industry standard machinery provides learners with an excellent opportunity to become more familiar with all functions of CNC machinery, along with the guidance and support of our qualified Educators.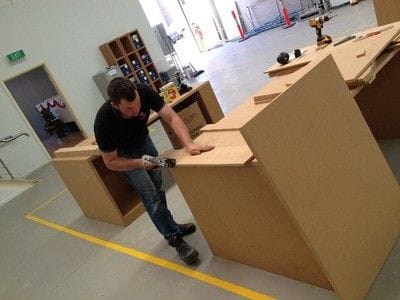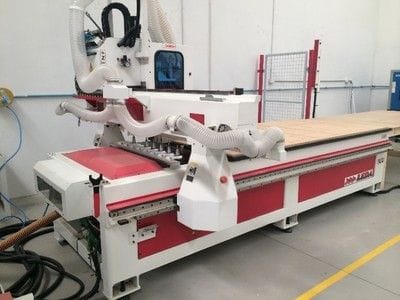 Address: Unit 2, 10-30 West Circuit, Sunshine West, 3020